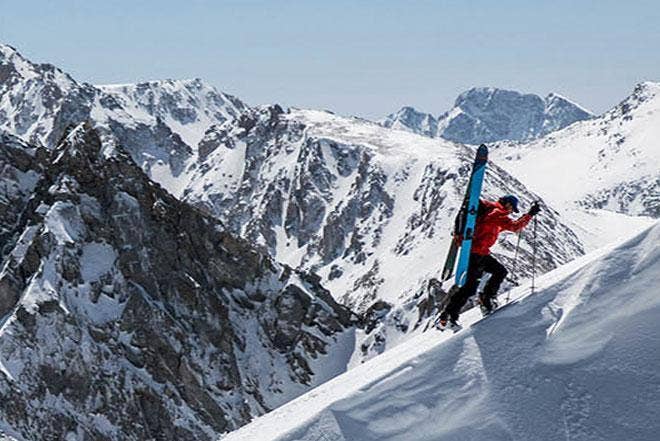 We at Rab are delighted to continue our partnership with the Banff Centre Mountain Film and Book Festival for a fourth year.
---
Banff is North America's largest mountain festival. Taking place virtually this year, the festival will be streaming October 31st through November 8th. The festival promises nine epic days filled with stories of remote journeys, ground-breaking expeditions, and cutting-edge adventures told through the eyes of adventurers, authors, photographers and filmmakers from around the globe. You will experience adventure and mountain culture films, book readings, panel discussions, speakers, and a virtual marketplace with organizers committing to make the international competition more accessible to its audiences.
Watch Festival Trailer
"The entire festival team is excited to continue in partnership with Rab for the 2020/21 Festival and Tour. Our values are perfectly aligned," said Laurie Harvey, manager for strategic partnerships for the Banff Centre Mountain Film and Book Festival. "The 2020 festival and tour will be a great opportunity to innovate and to stretch our imaginations on what is possible and how. With the collaboration of the talented and dedicated Rab and festival teams we are confident we are going to reach our largest and most diverse audience to date."
"We'll potentially reach a bigger global audience than we have before … the accessibility of the festival has never been better and it's a pretty exciting thing for us." said Joanna Croston, festival director at the Banff Centre for Arts and Creativity. In previous years, watching a live event cost about $35. This year, audiences will be able to watch for about $10 to $15.
Tickets
Tickets and access passes will be available from 1st October through the Banff Website. You can also subscribe to the Festival Announcements Newsletter to stay up to date.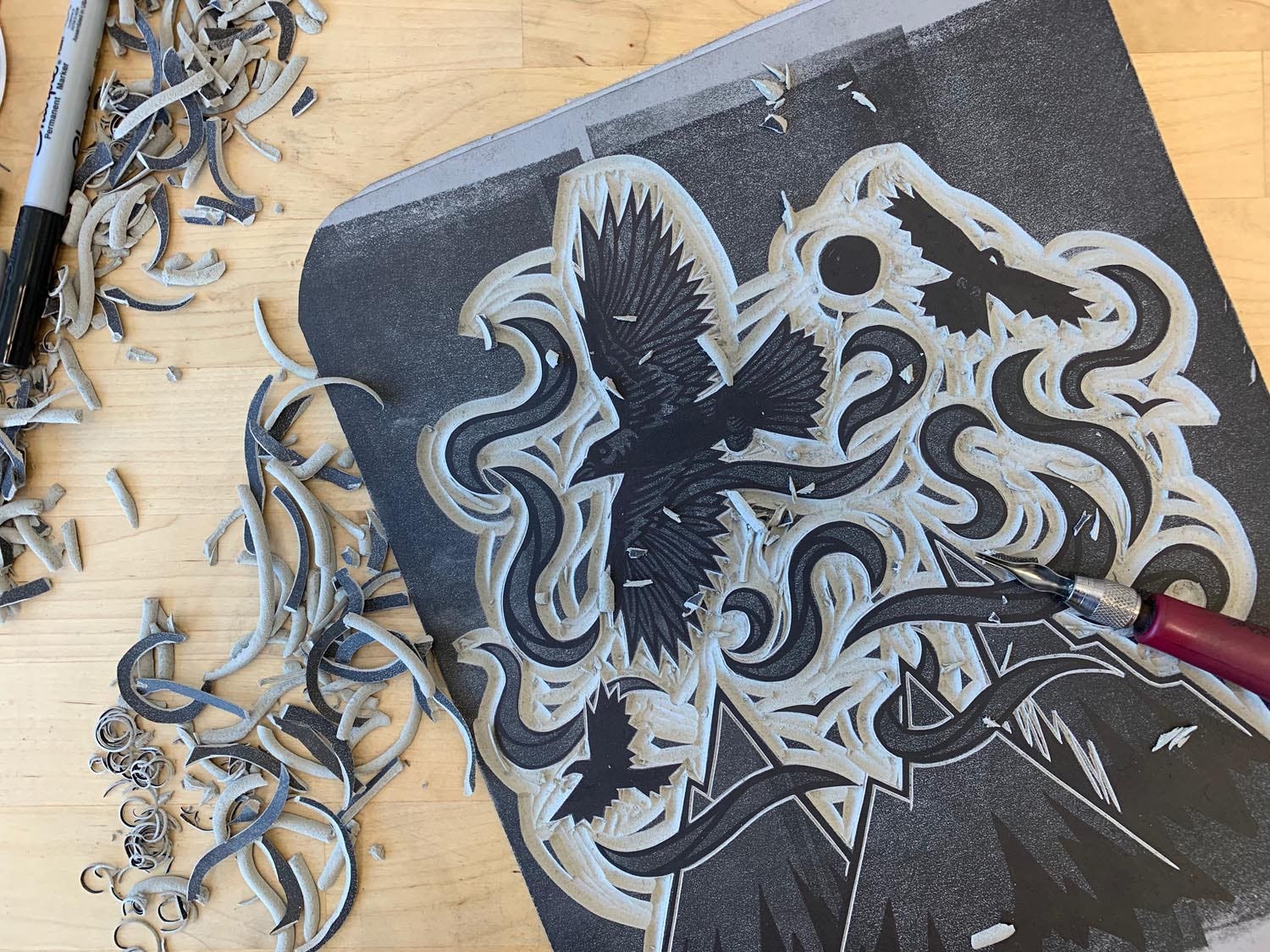 This year's artwork was inspired by my time in Banff (as well as the Alps) where ravens are a constant presence in the skies. In many cultures there's the belief that ravens and alpine crows carry the souls of skiers and climbers that lost their lives in the mountains. They fly above us, watching over us as we venture into the high alpine."
-John Fellows
Read more about John's process of designing the artwork for the Banff tees
Spotify Playlist
Take Banff on the road with you with this Banff 19/20 playlist curated for you by Rab.
Wrap Party
Live streaming from their hometown – and historic Silverplume Playhouse – in the mountains of Colorado, bluegrass band Rapidgrass will headline the Banff Festival Wrap Party.
Rapidgrass are no strangers to Banff or to Rab. Guitarist and lead vocalist Mark Morris is a Rab sponsored athlete and backcountry skier.
After playing the 2018 Wrap Party and spending a week playing in the mountains and writing songs, Rapidgrass had the honour of being invited to return to Banff Center in 2019 for a music residency where they wrote and recorded a new album, Take Him River.
Rapidgrass will close the festival along with a fundraiser to benefit young film makers.