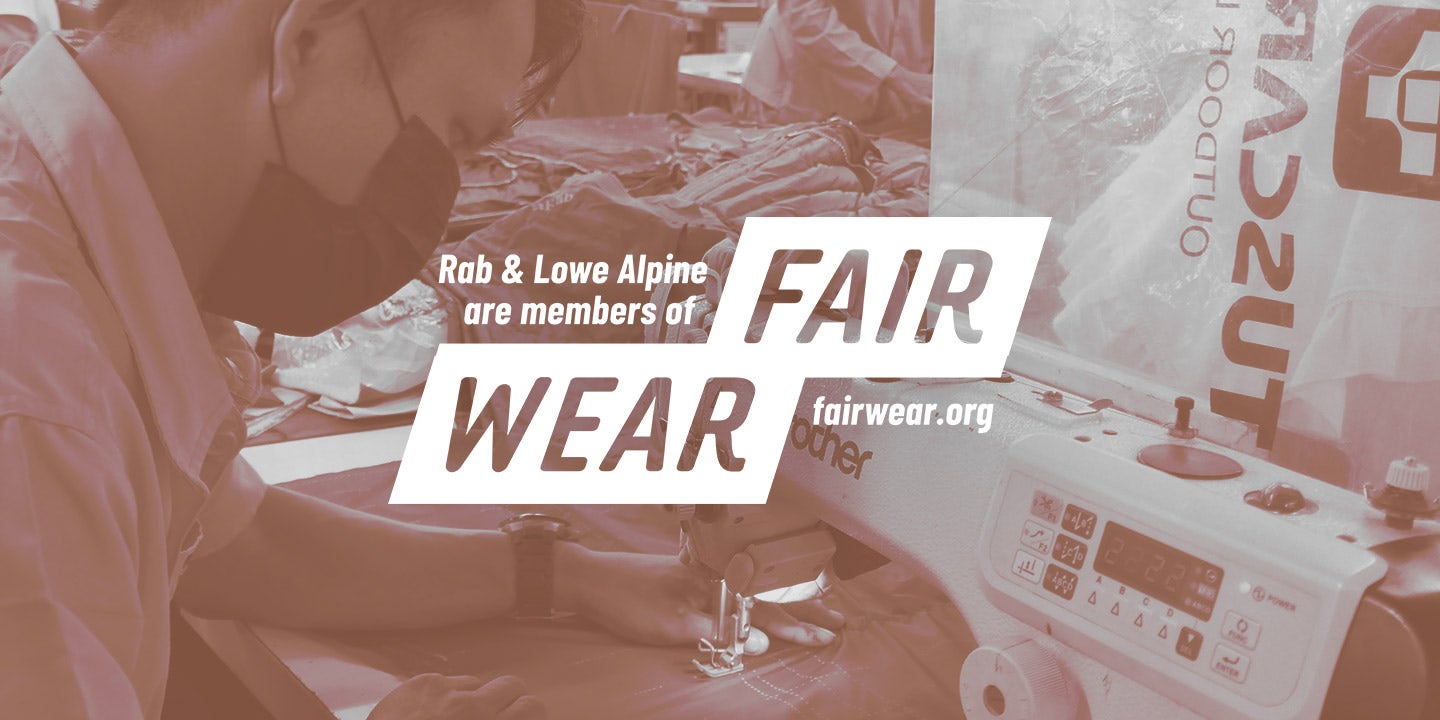 Learn. Support. Explore. Inspire.
The spirit of adventure. Something we develop at a young age. Climbing trees. Getting muddy. Swimming in the sea.
We've supported OBT for four years
They work with schools, colleges, and employers to inspire young people to defy their limitations. So they become strong, resilient and curious. Confident. Ready for life's challenges.
Following the renewal of our multi-year partnership in January 2022, we supported the OBT to work with a local Derbyshire school on two residential courses in Aberdovey, Mid Wales.
In May 2022, 48 Year 8 students enjoyed a range of outdoor activities. Four Equip employees volunteered as the OBT ambassadors and mentors, inspiring the students while developing their own communciation, teamwork, and leadership skills.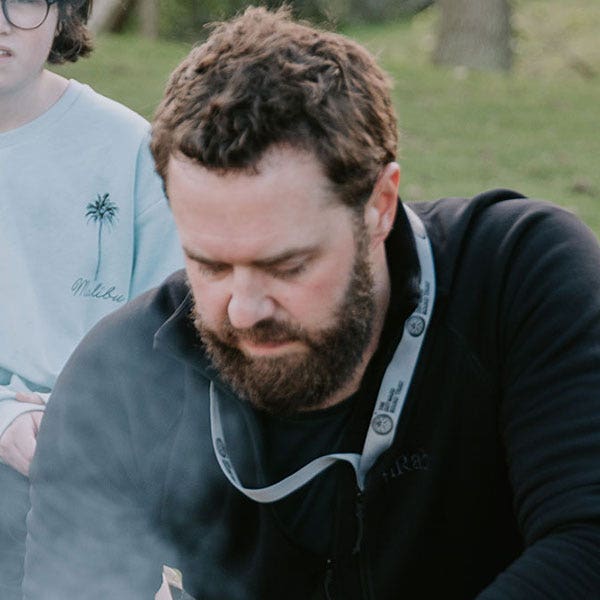 "I want to give back to where I started with youth groups and school trips to outdoor activity centres. I want to inspire people to be involved in the outdoors and this can be an avenue for non-academics."
Stu Hitcham
- Regional Account Manager (North)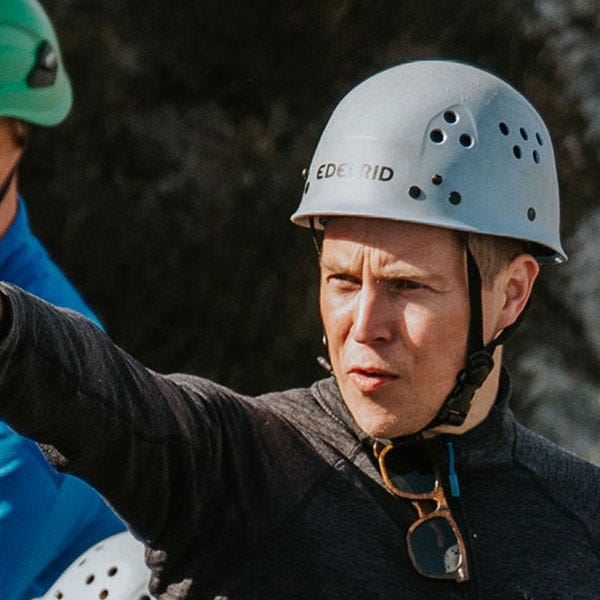 "When I was their age, I was certain I would become an outdoor sports instructor, PE teacher or something in sports. Now I have the chance to pass this on to a group of wonderful students who, without Equip, might never have had this opportunity."
Jasper Hogenhout
- Sales Administrator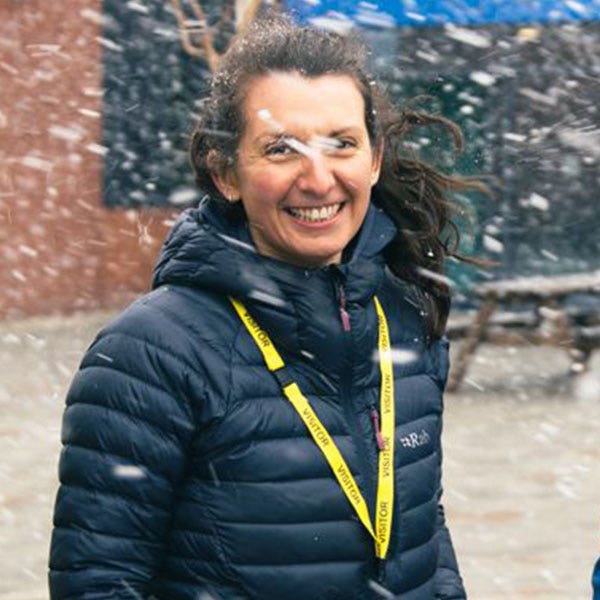 "Seeing the students grow was amazing. I saw someone transform from the shyest in the group, to leading the charge in the afternoon. Where else can that happen, but the outdoors?"
Bronwyn Benstead
- Forecasting and Analytics Manager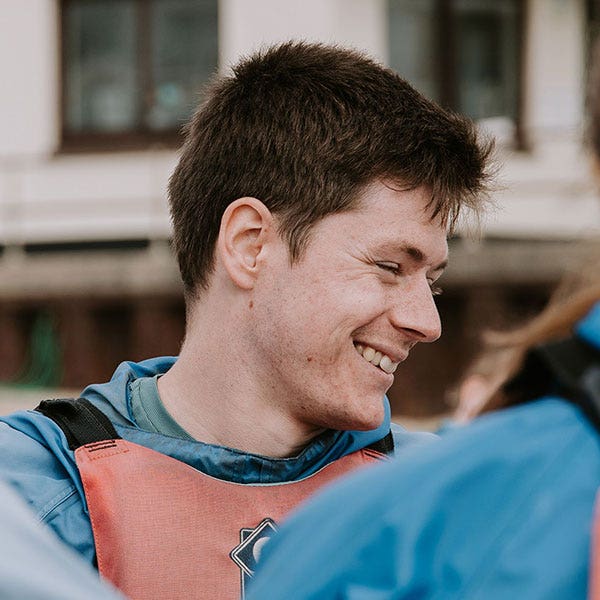 "It was great to increase my experience working with young people in an outdoor setting - previously I had only worked with young adults. Great to (also) work more closely with colleagues from Equip, who I wouldn't usually work with."
Harley Allan
- Customer Experience Coordinator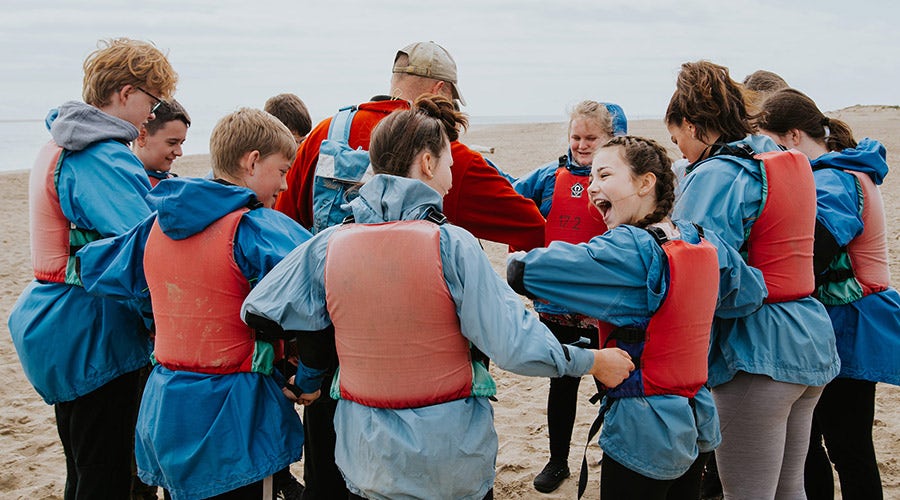 "Young people have faced unprecedented disruption to their lives during the Covid-19 pandemic. Many continue to be socially disconnected, emotionally fragile and lacking the confidence, inspiration and resilience they need to regain feelings of control and purpose in their lives. As we emerge from the pandemic, the need for what Outward Bound does for young people has never been greater.
By combining the unpredictability of the outdoors with learning and adventure in the wild, our instructors and Equip UK Ambassadors will support young people to build self-belief and resilience, often transforming lives for the better. We are delighted to work with Equip UK for what promises to be another successful year."
Martin Davidson, Chief Executive at The Outward Bound Trust


Celebrating 6 Years of Making Climbing More Accessible
The biggest result is the new faces in climbing.
In January 2022, we re-committed to a multi-year partnership.
We're directly supporting 48 students from a local school on their 2022 residential adventure. Here they'll develop their own communication, teamwork and leadership skills.
Four of our employees will serve as ambassadors and mentors.
1040
People have attended Women's Trad Fest over 6 years
70 to 350
Attendees increased to 350 in 2021 vs 70 in 2016
89%
Found the weekend improved their confidence
For 6 years, Women's Trad Festival has been breaking down the barriers of entry into the outdoors. We've supported them every step of the way.
That doesn't mean simply funding – it means getting our hands dirty:
✔️ We've helped people put up tents for the first time
✔️ We've loaned equipment to participants without waterproof clothing
✔️ We've shared our stories demonstrating how women are shaping the industry
✔️ We've listened to feedback on how to make our products better for women
✔️ We've learned how we can help improve outdoor access for underrepresented groups
✔️ And in 2021, we offset unavoidable carbon emissions from the event, after working closely with the WTF team to minimise their impact. WTF 2021 was a climate-neutral event
"We believe - and the research shows this as well - that if you can see someone like you doing something, you are far more likely to be able to do it. If you can see it, you can be it. That is essentially the basis of the festival: trying to inspire role models, through showing people that what was traditionally viewed as a climber is not fixed. Age, ability, gender, background: that doesn't matter at our festival."
Hetty Key, Researcher & WTF Director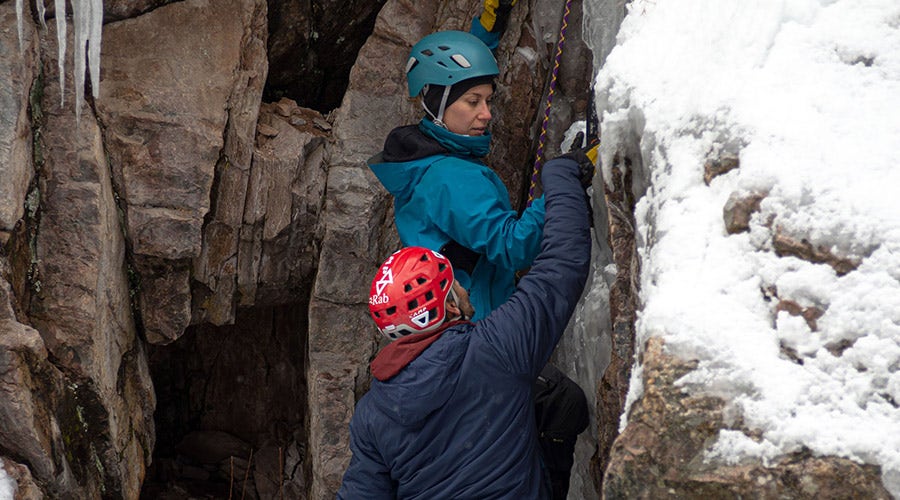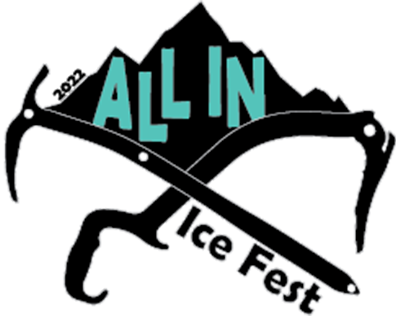 All In Ice Festival | Ouray Ice Park, Colorado, USA
All In Ice Fest held its inaugural gathering in January 2022. The festival is centred around the experience of LGBTQIA2S+, Black, Indigenous, People of Colour (BIPOC), and adaptive climbers. This is a platform to focus on marginalised groups and create opportunities to develop as climbers. There were clinics geared towards beginners and advanced climbers.
We had employees and Rab athlete, Marcus Garcia, attend the weekend. Marcus taught clinics, and we provided demo gloves and jackets to participants who needed them.
"Supporting traditionally marginalized groups get into climbing and mountaineering is some of the most urgent work we can be doing right now. It's important that people get to meet and climb with others they associate with. We're proud to be helping the All In Ice Fest get more people into the outdoors."
- Jon Frederick, Group Marketing Director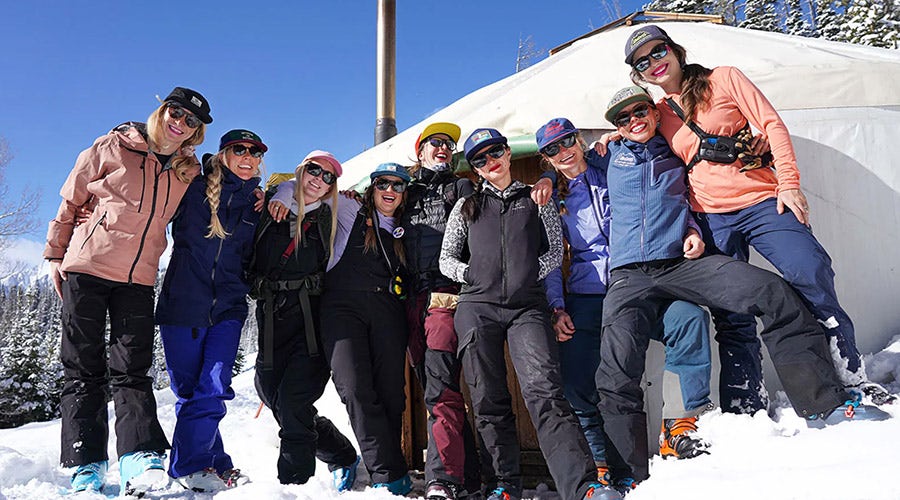 AIARE Women's Mentorship program | USA
The Women's Mentorship Program supports aspiring, new, and experienced women avalanche educators by:
• Hosting and providing scholarship funds for women's-specific PRO1 and Instructor Training Courses
• Connecting women with mentors and community via application-based mentorship cohorts.
• And organizing events that include panel discussions and structured networking opportunities.
In partnership with Rab, the American Institute for Avalanche Research and Education is creating a community for women to connect with likeminded people and develop their avalanche education. The aim is to bolster women's participation and engagement in avalanche education by building supportive communities of women.
"There's something special about woman-to-woman mentorship. When another person you can identify with is crushing it at anything, it's much easier to see yourself in their boots — the she can do it, I can do it mentality."
- Amy Jane David, Athlete, AIARE Mentor