"People look to a Rab product because it does what it says it will do. It performs, and it lasts.​"
- Rab Carrington, Rab Founder
Our Service Centre is global.
In the last year, we repaired and washed over 13,000 items
Customers in the United Kingdom, Europe, the USA, and Canada have local teams ready to look after their kit. The Service Centre offers repairs to wounded items and washes to dirty kit. Including GORE-TEX.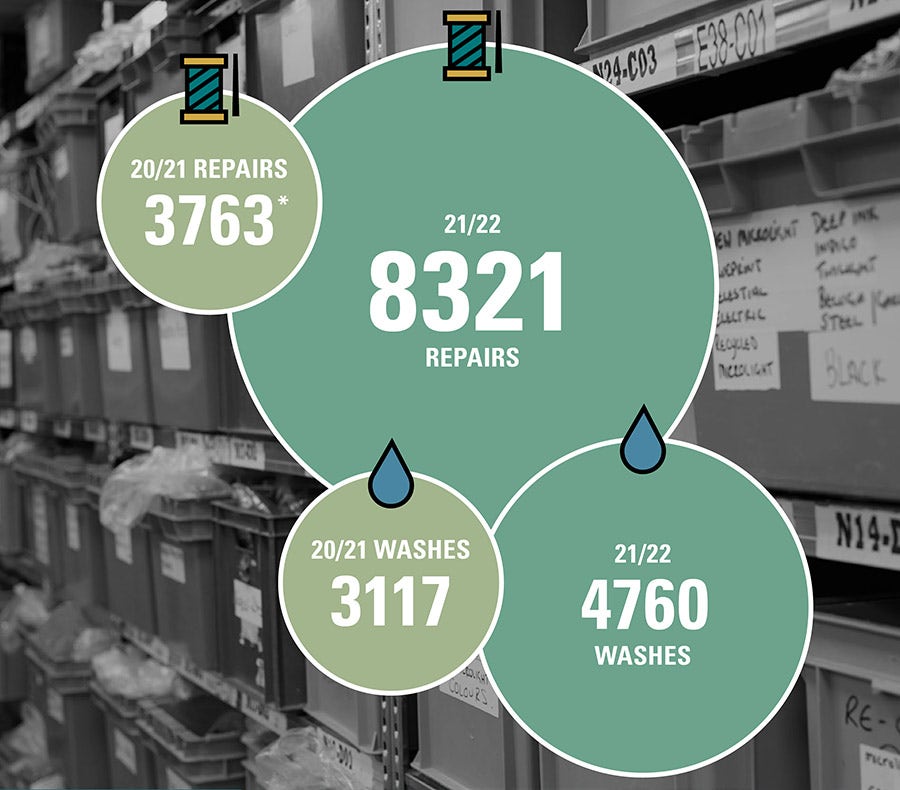 Customers choosing a quality repair over a new replacement shows the shift in attitude away from a 'single-use' society.
We've always made gear that lasts, but it's not indestructible. Repairing an item reduces the overall impact on the planet, by keeping valuable resources in use, rather than sending them to landfill.
Responsible Down Standard
All of our virgin down is certified to the Responsible Down Standard.
The RDS independently certifies down against animal welfare requirements and tracks it from the source to the final product. From farm to factory, every stage is certificated, ensuring that animals: 
✔️ Are not live-plucked. (We don't accept moult-harvesting either)
✔️ Are not force-fed
✔️ And, have been treated with respect, throughout their lives
✔️ All virgin down is a by-product of the food industry